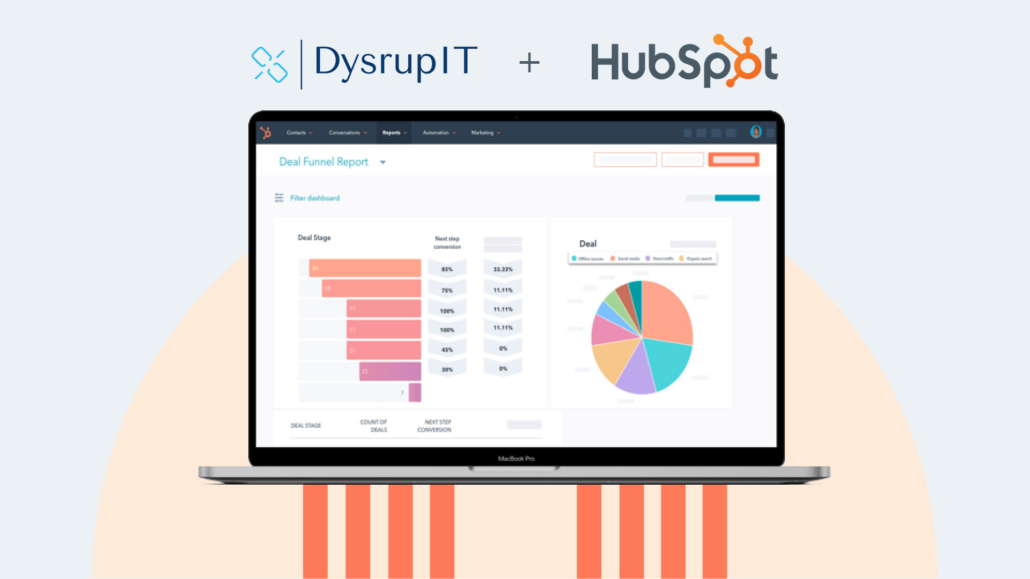 DysrupIT
[SYDNEY, AUSTRALIA] – DysrupIT, Australian based Cloud and aaS advocate, announces partnership with CRM platform provider, Hubspot, a premier CRM which integrates across the enterprise of scaling companies to deliver single-view best-in-class customer experience.
The Hubspot relationship brings a complete end-to-end CRM tool to DysrupIT's portfolio of services. This combination supports small to medium-sized organisations looking to modernise and automate their customer relationship management operations.
"We are thrilled to be partnering with Hubspot, a leader in the CRM industry," says DysrupIT Head of Alliances and Partnerships Marco Hermosura, "This partnership will allow us to offer a comprehensive solution to our clients, combining our managed security services and digital transformation capabilities with Hubspot's premier CRM platform. DysrupIT's engineering capabilities will support Hubspot implementations. Our focus will be targeted expertise in integration between Hubspot and clients' SaaS and legacy applications."
"As an advocate of Cloud and aaS, DysrupIT's strategy for SMEs is to provide pragmatic transformation solutions that allow them to manage their businesses through data driven decision making and automation," DysrupIT CEO Andrew McCarroll says. "Hubspot is a great fit. As a SaaS platform, it delivers modernisation benefits to SMEs previously the domain of more expensive enterprise software. We will help accelerate this with our engineering capability, building out critical integrations between Hubspot CRM and other functions across the business."
For more information about DysrupIT's partnership with Hubspot, please contact Marco Hermosura at marco@dysrupit.com.
About DysrupIT: DysrupIT is a leading Australian-based Cloud services company. We support clients across the globe in their adoption of the cloud and their transformation to as-a-Service business models. DysrupIT is dedicated to making a positive impact in the communities it serves. www.dysrupit.com.
About Hubspot: Hubspot is a premier CRM platform that enables clients to grow their businesses by integrating all its hubs to create a seamless customer relationship management experience. Founded in 2005, Hubspot created an ecosystem uniting software, education, and community to help businesses grow every day. https://www.hubspot.com/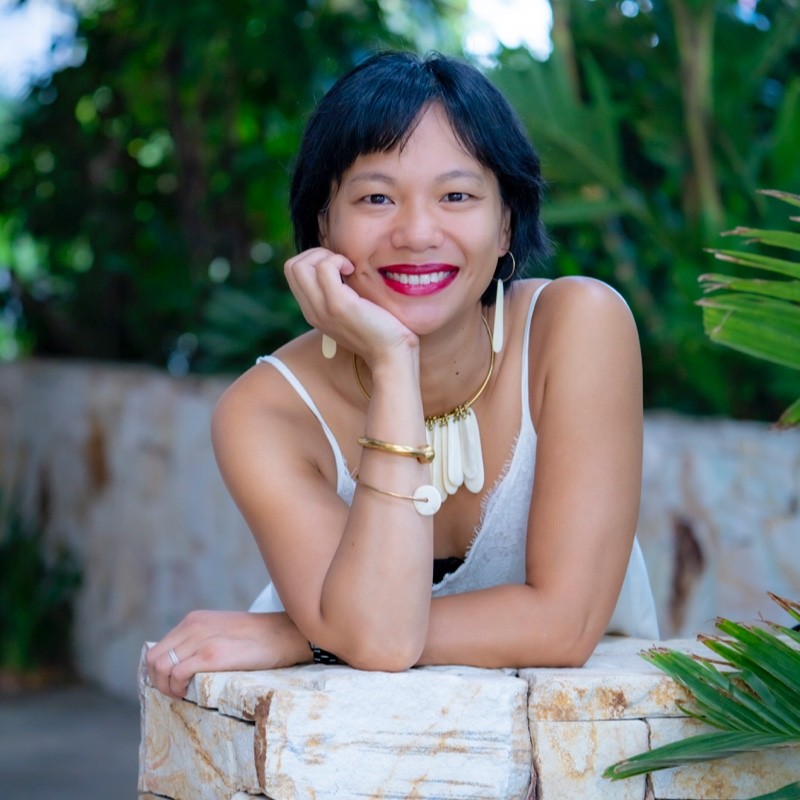 Elizabeth knows the ins and outs of technology focused on cybersecurity, serving many years in senior management positions and creating incredible customer experiences. She's built an international career, cultivating high-performing teams across 8 different countries across Asia-Pacific and Japan, before founding DysrupIT.
https://dysrupit.com/wp-content/uploads/2023/02/dysrupit-partners-with-hubspot-crm.jpg
1080
1920
Elizabeth Hermosura
https://dysrupit.com/wp-content/uploads/2021/11/dysrup-it-logo.png
Elizabeth Hermosura
2023-02-14 09:34:03
2023-02-14 09:37:22
DysrupIT Partners with Hubspot to Enhance Complete CRM Services for Small to Medium-Sized Organisations